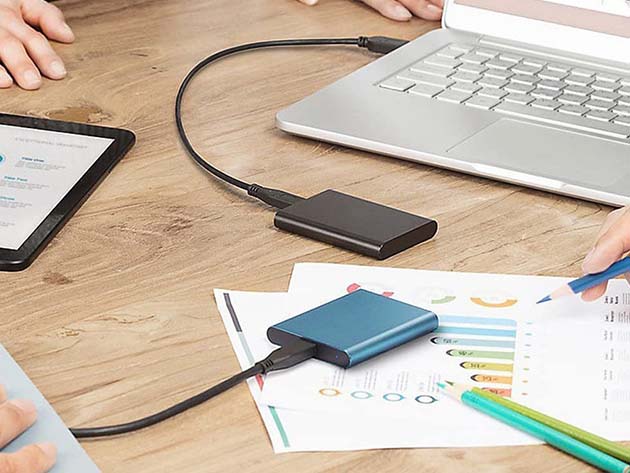 Portable SSD External Hard Drive 2TB
by UGR Tech
No Installation Needed! This Portable SSD Works as Perfect Mobile Database For You with 2TB Capacity
All reviews are from verified purchasers collected after purchase.
I received the drive quickly and it works perfectly and the size is great! I used it initially to transfer information from a Windows PC to a Google chrome book without any problems.
Sep 27, 2023
This item is unusable. Windows says it's got errors and when scanned, it appears to write files. It turns out that the files I think the drive wrote are invalid, even though the file names appear. It's too light to be a paperweight so it's completely useless.
Sep 27, 2023
Files took days to transfer, & the SSD rejected several files entirely. I cannot trust it to backup anything. Very disappointing.
Sep 19, 2023
Stopped working shortly after purchase. Drive is dead, not working, not recognized by computer or showing up in disk utility.
Sep 9, 2023
Shipped timely from China. The USB-C connection on one side is actually USB-B with a tiny converter (also with a converter for micro USB). Despite reformatting about ten times in various Mac formats, this delightfully diminutive unit did not allow successful backups using SuperDuper, Carbon Copy Cloner, or Time Machine! I may have to give it to a PC owner and cross my fingers!
Jul 29, 2023
it doesn't work well with macos. reformatted for APS to work with macOS and it doesn't stay mounted.
Jul 28, 2023